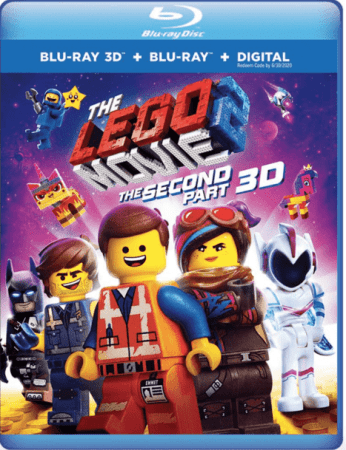 hit
upd
new
The Lego Movie 2 The Second Part 3D SBS 2019
Year:

2019

File Size:

17.85 GB

Genre:

Animation SBS

Duration:

1h 48 min

IMDB:

6.8

Producer:

Mike Mitchell
Cast -
Chris Pratt, Elizabeth Banks, Will Arnett, Tiffany Haddish, Stephanie Beatriz, Alison Brie, Nick Offerman, Charlie Day, Maya Rudolph, Will Ferrell, Jadon Sand, Brooklynn Prince, Channing Tatum, Jonah Hill, Richard Ayoade
Film 3d sbs description
In the movie The Lego Movie 2 The Second Part 3d sbs, as before, the life of the inhabitants of the Lego universe is very similar to ours: geometric figures regularly go to work, attend extracurricular activities, go shopping together and live a calm and measured life. But boring everyday life will be interrupted in an instant, because an incredible threat looms over the city. The lives of ordinary residents are in danger, the disaster has grown to epic proportions, but the way out of the situation will come in the most unexpected video..
Info Blu Ray half sbs 1920*1080p
Video:
x264 abr @ 15.5 Mb/s
Resolution:
1920*1080px @ 16:9
Video Framerate:
23.976 fps
Audio:
English, French, Spanish, Portuguese, Catalan, Czech, Basque, Slovak: MLP FBA 16-ch @ 5128kb/s
How to download 3d sbs movies?
Watch 3d sbs trailer The Lego Movie 2 The Second Part 3D SBS 2019
Comments (0)
Leave a comment