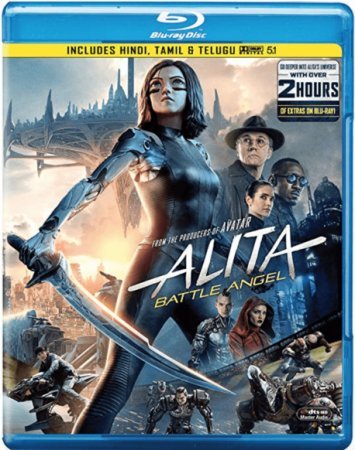 hit
upd
new
Alita Battle Angel 3D SBS 2019
Year:

2019

File Size:

21.23 GB

Genre:

Action SBS

Duration:

2h 2 min

IMDB:

7.5

Producer:

Robert Rodriguez
Cast -
Rosa Salazar, Christoph Waltz, Jennifer Connelly, Mahershala Ali, Ed Skrein, Jackie Earle Haley, Keean Johnson, Jorge Lendeborg Jr., Lana Condor, Idara Victor, Jeff Fahey, Eiza Gonz?lez, Derek Mears, Leonard Wu, Racer Maximiliano Rodriguez-Avellan
Film 3d sbs description
Alita Battle Angel 3 sbs, a cyborg who was found by Dr. Ido in the ruined city. Being broken and incapacitated, however, the girl retained her human mind, so he successfully repaired her, providing the name and recreated body of his deceased daughter — Alita. However, her memory never returned. But, according to the doctor, this is a temporary phenomenon. At least Alita remembers the special techniques of combat, and very soon the girl will have to use them. After all, she is the last of her kind, the bearer of technologies that were lost three centuries ago, so for the modern powers that be, the girl is a threat to the natural order of things.
Info Blu Ray half sbs 1920*1080p
Video:
x264 abr @ 15.5 Mb/s
Resolution:
1920*1080px @ 16:9
Video Framerate:
23.976 fps
Audio:
English, Spanish, Russian, Czech, Hindi, Hungarian, Polish, Thai: MLP FBA 16-ch @ 5128kb/s
How to download 3d sbs movies?
Watch 3d sbs trailer Alita Battle Angel 3D SBS 2019
Comments (0)
Leave a comment