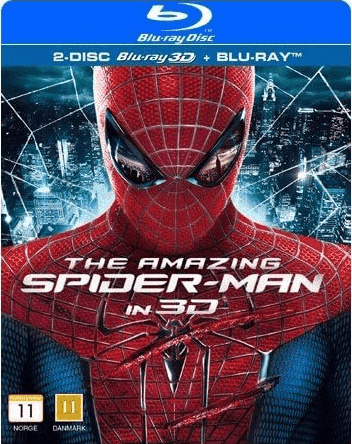 hit
upd
new
The Amazing Spider-Man 3D SBS 2012
Year:

2012

File Size:

20.43 GB

Genre:

Action SBS

Duration:

2h 16 min

IMDB:

6.9

Producer:

Marc Webb
Cast -
Andrew Garfield, Emma Stone, Rhys Ifans, Denis Leary, Martin Sheen, Sally Field, Irrfan Khan, Campbell Scott, Embeth Davidtz, Chris Zylka, Max Charles, C. Thomas Howell, Jake Keiffer, Kari Coleman, Michael Barra
Film 3d sbs description
As a child, Peter Parker was abandoned by his parents, and so was raised by an uncle and aunt. As the years passed, Peter was an ordinary good schoolboy, was attacked by bullies and was in love with his classmate Gwen Stacy, who herself secretly returned his love. But after being bitten by a genetically modified spider, Peter gains incredible superpowers and his life changes forever.

However, he is still tormented by the question of what happened to his parents. He meets a long - time friend and partner of his father-geneticist Kurt Connors, who, together with Peter's father, developed a formula for regeneration. Peter helps her finish it, and Connors, who has always dreamed of restoring his right hand, introduces the formula to himself and becomes a Lizard. Realizing his guilt, Peter begins a new life as the mysterious the Amazing Spider-Man 3d sbs and becomes a terror of criminals, while trying to find a way to stop Connors.
Info Blu Ray half sbs 1920*1080p
Video:
x264 abr @ 15.5 Mb/s
Resolution:
1920*1080px @ 16:9
Video Framerate:
23.976 fps
Audio:
English, Hindi, Kazakh, Russian, Ukrainian: MLP FBA 16-ch @ 5128kb/s
How to download 3d sbs movies?
Watch 3d sbs trailer The Amazing Spider-Man 3D SBS 2012
Comments (0)
Leave a comment