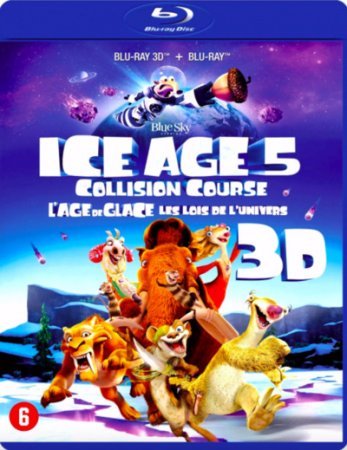 hit
upd
new
Ice Age: Collision Course 3D SBS 2016
Year:

2016

File Size:

15.66 GB

Genre:

Animation SBS

Duration:

1h 34 min

IMDB:

5.7

Producer:

Mike Thormayer, Galen T. Chu
Film 3D sbs description
In the cartoonIce Age: Collision Course 3d sbs, the passionate pursuit of the escaping acorn catapults the saber-toothed squirrel Scratch into outer space, provoking an inevitable global catastrophe. Thus, the planet Earth is subjected to a meteor attack that radically changes the climatic conditions. The surviving part of the prehistoric animals flees from the freezing territories of their habitat to the tropical latitudes. A group of brave animals is sent to the site of the fall of the celestial body that killed the dinosaurs to find answers to numerous questions about the future of life on Earth.
Video:
x264 2pass @ 9091kb/s
Resolution:
1920*808px @ 2.40:1
Video Framerate:
23.976 fps
Audio:
English: DTS @ 1509kb/s
Info Blu Ray half sbs 1920*1080p
Video:
x264 abr @ 15.5 Mb/s
Resolution:
1920*1080px @ 16:9
Video Framerate:
23.976 fps
Audio:
English, Spanish, French, Portuguese: MLP FBA 16-ch @ 5128kb/s
If you find a problem on the file, please let us know and we will fix it!
How to download 3d sbs movies?
Watch 3D sbs trailer Ice Age: Collision Course 3D SBS 2016
Comments (0)
Leave a comment