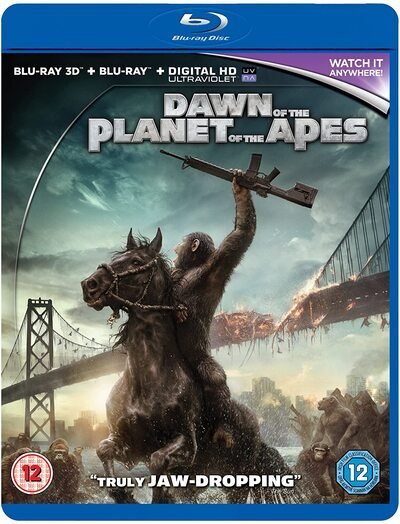 hit
upd
new
Dawn of the Planet of the Apes 3D SBS 2014
Year:

2014

File Size:

18.01 GB

Genre:

Action SBS

Duration:

2h 10 min

IMDB:

7.6

Producer:

Matt Reeves
Cast -
Andy Serkis, Jason Clarke, Gary Oldman, Keri Russell, Toby Kebbell, Kodi Smit-McPhee, Kirk Acevedo, Nick Thurston, Terry Notary, Karin Konoval, Judy Greer, Jon Eyez, Enrique Murciano, Larramie Doc Shaw
Film 3d sbs description
In the movie Dawn of the Planet of the Apes 3d sbs, Caesar is the leader of the genetically modified monkeys. And although primates prefer gestures in everyday communication, they can also speak in a human way. Once in the forest, they meet people who managed to survive during a terrible epidemic that happened ten years ago. Caesar lets them go, which incurs the displeasure of the Koba-monkey, on which people once conducted experiments. And now Koba decides to do everything in his own way.
Info Blu Ray half sbs 1920*1080p
Video:
x264 abr @ 15.5 Mb/s
Resolution:
1920*1080px @ 16:9
Video Framerate:
23.976 fps
Audio:
English, Russian, Ukrainian: MLP FBA 16-ch @ 5128kb/s
How to download 3d sbs movies?
Watch 3d sbs trailer Dawn of the Planet of the Apes 3D SBS 2014
Comments (0)
Leave a comment