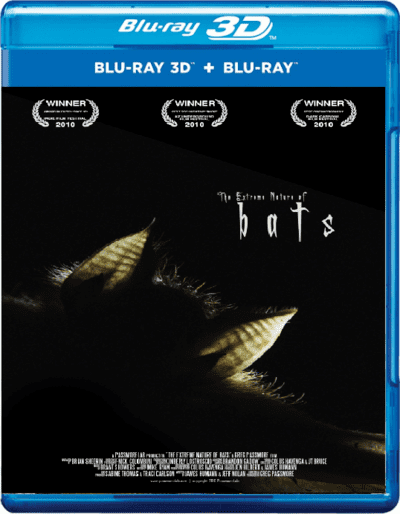 hit
upd
new
The Extreme Nature of Bats 3D SBS 2010
Year:

2010

File Size:

0.8

Genre:

Documentary SBS

Duration:

22 min.

IMDB:

Producer:

Greg Passmore
Cast -
Ken Glover, Trina Morris, Brian Sheerin
Film 3d sbs description
In the movie The Extreme Nature of Bats 3D SBS online takes us on a fascinating journey around the world, exploring the nature of bats as it refutes popular legends that have threatened their existence. Director Greg Passmore has been exploring caves since childhood. He was fascinated by what he found there: transparent and blind creatures, archaeological remains, underground rivers, naturally, bats. He was used to these creatures: "bats have become my constant companions. They are fascinating creatures with complex social structures, massive underground cities, and the freedom of flight to travel at remarkable speeds through winding cave passages. Bats are also surrounded by myths, mysteries, and conflicting stories. Everything you need to create a fascinating story.
Video:
x264 2pass @ 9091kb/s
Resolution:
1920*808px @ 2.40:1
Video Framerate:
23.976 fps
Audio:
English: DTS @ 1509kb/s
If you find a problem on the file, please let us know and we will fix it!
How to download 3d sbs movies?
Watch 3d sbs trailer The Extreme Nature of Bats 3D SBS 2010
Comments (0)
Leave a comment