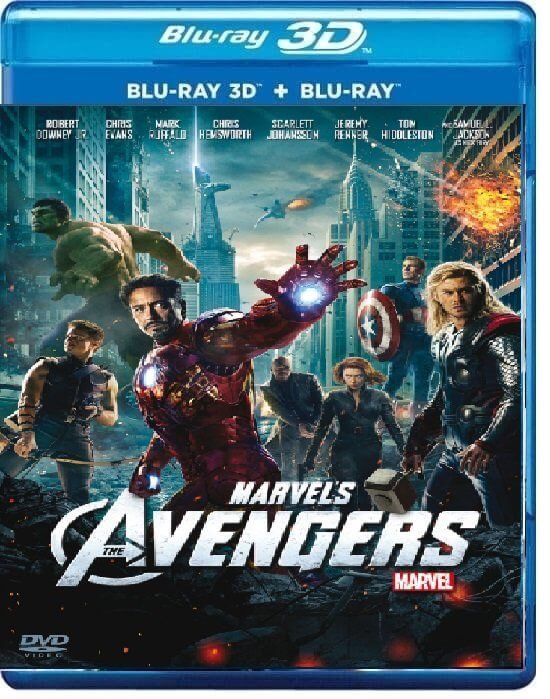 hit
upd
new
Avengers 3D SBS 2012
Year:

2012

File Size:

34.71 GB

Genre:

Adventure SBS

Duration:

2h 23min

IMDB:

8.0

Producer:

Joss Whedon
Cast -
Robert Downey Jr. Chris Evans, Scarlett Johansson, Jeremy Renner, Mark Ruffalo, Chris Hemsworth, Tom Hiddleston, Clark Gregg, Cobie Smulders, Stellan Skarsgård, Samuel L. Jackson, Gwyneth Paltrow, Paul Bettany, Alexis Denisof
Film 3d sbs description
Loki, Thor's half-brother, is back, and this time he's not alone. The earth is on the brink of enslavement, and only the best of the best can save humanity. Head of the international organization SHIELD T. Nick Fury gathers outstanding champions of justice and goodness to repel the attack. Led by Captain America Iron Man, Thor, The Incredible Hulk, Hawkeye and Black Widow go to war with the invader in the movies Avengers 3d sbs.


Info Blu Ray full sbs 3840*1080p
Video:
x264 abr @ 15.5 Mb/s
Resolution:
3840*1080px @ 32:9
Video Framerate:
23.976 fps
Audio:
: MLP FBA 16-ch @ 5128kb/s
If you find a problem on the file, please let us know and we will fix it!
How to download 3d sbs movies?
Watch 3d sbs trailer Avengers 3D SBS 2012
Comments (0)
Leave a comment