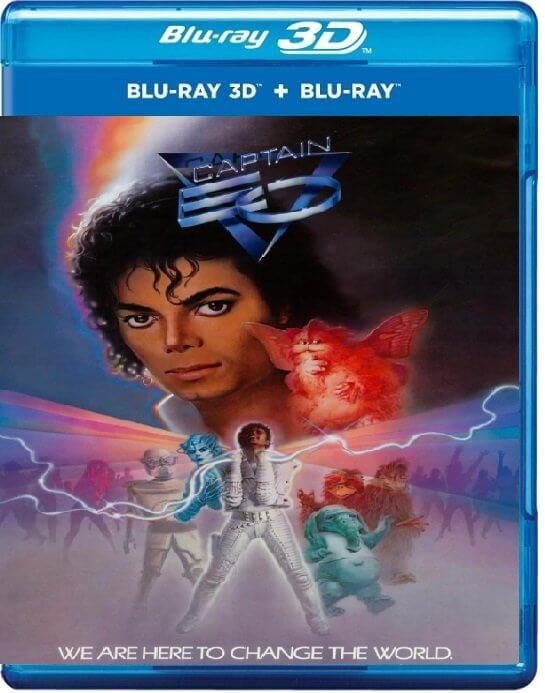 hit
upd
new
Captain EO 3D SBS 1986
Year:

1986

File Size:

1.84 GB

Genre:

Fantasy SBS

Duration:

17min

IMDB:

6.4

Producer:

Francis Ford Coppola
Cast -
Michael Jackson, Anjelica Huston, Dick Shawn, Tony Cox, Debbie Lee Carrington
Film 3d sbs description
The movie tells the story of Captain IO and his spaceship crew of aliens. They end up on an unusual planet with a mission - to present a gift to the queen of aliens, the Supreme Ruler.
Captain IO's team consists of his little flying buddy Fazbucket, two-headed navigator Aidi, and Odie, a robotic Major Domo's guard officer, Minor Domo's little robot, and Hooter's elephant-like companion.
While traveling around the planet, the team is sentenced to torture. However, Captain Io tells the Queen that his gift - a song - can awaken the beauty that is hidden deep inside her. Using the power of music Captain IO and his crew are changing the Queen and her planet in the movies Captain EO 3d sbs.    
Info Blu Ray half sbs 1920*1080p
Video:
x264 abr @ 15.5 Mb/s
Resolution:
1920*1080px @ 16:9
Video Framerate:
23.976 fps
Audio:
: MLP FBA 16-ch @ 5128kb/s
How to download 3d sbs movies?
Watch 3d sbs trailer Captain EO 3D SBS 1986
Comments (0)
Leave a comment