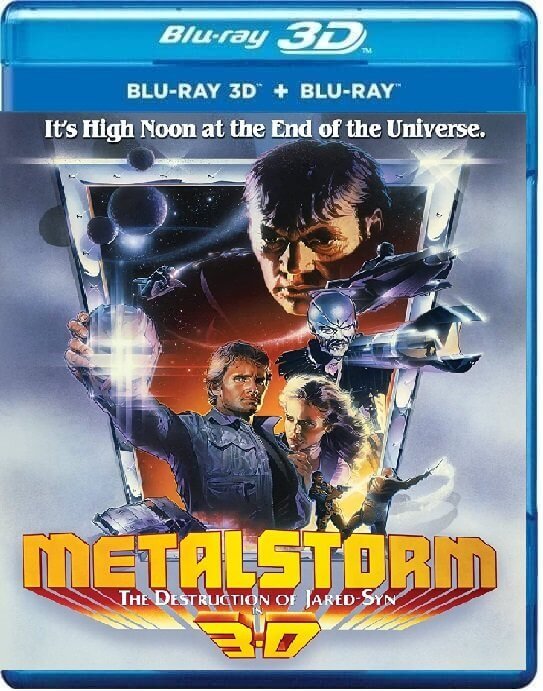 hit
upd
new
Metalstorm: The Destruction of Jared-Syn 3D SBS 1983
Year:

1983

File Size:

7.26 GB

Genre:

Action SBS

Duration:

1h 24min

IMDB:

3.9

Producer:

Charles Band
Cast -
Jeffrey Byron, Michael Preston, Tim Thomerson, Kelly Preston, Richard Moll
Film 3d sbs description
On the site of the disappeared city of Set, a mountain desert with caves was formed. Nomads live in some, crystals of miraculous power are mined in others. Through deceit, an adventurer from a wealthy family, Jared-Sin, becomes the leader of the nomads. He took possession of a large crystal - an accumulator of vital energy and "charges" it, killing people or turning them into mutant slaves. Having become the lord of the desert, he destroys everyone who appears on his territory. Ranger Dodgen is sent from Washington to search for and destroy Jared Sin. Charming Diana and former detective Rhodes help Dodgen infiltrate where the city of Seth used to be and defeat Jared-Sin in the movie Metalstorm: The Destruction of Jared-Syn 3d sbs.  
Info Blu Ray half sbs 1920*1080p
Video:
x264 abr @ 15.5 Mb/s
Resolution:
1920*1080px @ 16:9
Video Framerate:
23.976 fps
Audio:
: MLP FBA 16-ch @ 5128kb/s
How to download 3d sbs movies?
Watch 3d sbs trailer Metalstorm: The Destruction of Jared-Syn 3D SBS 1983
Comments (0)
Leave a comment