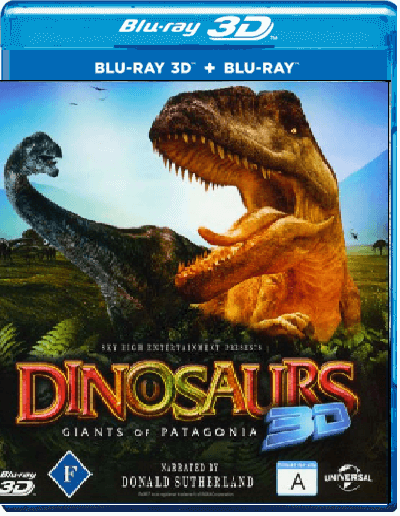 hit
upd
new
Dinosaurs: Giants of Patagonia 3D SBS 2007
Year:

2007

File Size:

4.4 GB

Genre:

Documentary SBS

Duration:

41min

IMDB:

6.2

Producer:

Marc Fafard
Cast -
Donald Sutherland, Rodolfo Coria
Film 3d sbs description
If not for the series of cataclysms started by the fall of a meteorite, our planet could still be inhabited by dinosaurs.
Following Professor Rudolfo Goria, the world famous Argentine paleontologist, the viewer will visit the sites of his most important discoveries in Patagonia and go back in time to see the birth of these incredible creatures.
Patagonia has given us the largest living creature that has ever roamed the Earth - the huge herbivorous Argentinosaurus, as well as its enemy Gigantosaurus, a bipedal predator that can easily compete with the famous T-Rex in the documentary Dinosaurs: Giants of Patagonia 3d blu ray.
Video:
x264 2pass @ 9091kb/s
Resolution:
1920*808px @ 2.40:1
Video Framerate:
23.976 fps
Audio:
English: DTS @ 1509kb/s
If you find a problem on the file, please let us know and we will fix it!
How to download 3d sbs movies?
Watch 3d sbs trailer Dinosaurs: Giants of Patagonia 3D SBS 2007
Comments (0)
Leave a comment