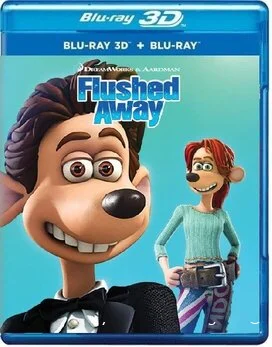 hit
upd
new
Flushed Away 3D SBS 2006
Year:

2006

File Size:

9.7 GB

Genre:

Animation SBS

Duration:

1h 25min

IMDB:

6.6

Producer:

David Bowers
Cast -
Hugh Jackman, Kate Winslet, Ian McKellen, Jean Reno, Bill Nighy
Film 3d sbs description
Roddy is a privileged rat living the life of a beloved pet in a prestigious penthouse. Once a clogged sink "spits out" a sewer rat Sid, who likes luxury apartments, into the apartment.
To get rid of the annoying guest, Roddy decides to flush him down the toilet, but the sewer resident is not as simple as he seems, and as a result Roddy himself turns out to be in the toilet. Once in the sewer, he will have to get used to a completely new, unfamiliar life in the cartoon Flushed Away 3d sbs.
Video:
x264 2pass @ 9091kb/s
Resolution:
1920*808px @ 2.40:1
Video Framerate:
23.976 fps
Audio:
English: DTS @ 1509kb/s
If you find a problem on the file, please let us know and we will fix it!
How to download 3d sbs movies?
Watch 3d sbs trailer Flushed Away 3D SBS 2006
Comments (0)
Leave a comment