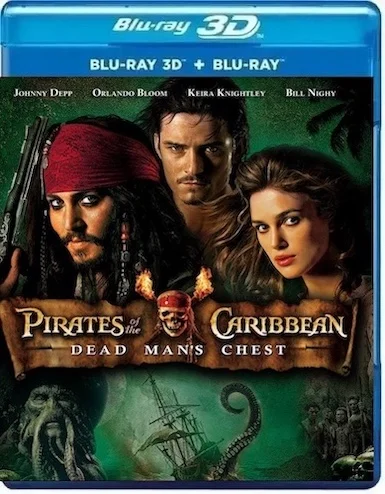 hit
upd
new
Pirates of the Caribbean Dead Man's Chest 3D SBS 2006
Year:

2006

File Size:

12.3

Genre:

Action SBS

Duration:

2h 31min

IMDB:

7.3

Producer:

Gore Verbinski
Cast -
Johnny Depp, Orlando Bloom, Keira Knightley, Jack Davenport, Jonathan Pryce, Bill Nighy
Film 3d sbs description
Once again in the unreal world, the dashing captain Jack Sparrow unexpectedly finds out that he is indebted to the legendary captain of the Flying Dutchman Davey Jones. Jack must solve this problem as soon as possible, otherwise he faces eternal damnation and a slave existence after death. On top of that, the wedding of Will Turner and Elizabeth Swann breaks down, who are forced to keep Jack company in his misadventures.
Info Blu Ray half sbs 1920*1080p
Video:
x264 abr @ 15.5 Mb/s
Resolution:
1920*1080px @ 16:9
Video Framerate:
23.976 fps
Audio:
English, Spanish, French, Japanese, Russian: MLP FBA 16-ch @ 5128kb/s
If you find a problem on the file, please let us know and we will fix it!
How to download 3d sbs movies?
Watch 3d sbs trailer Pirates of the Caribbean Dead Man's Chest 3D SBS 2006
Comments (0)
Leave a comment