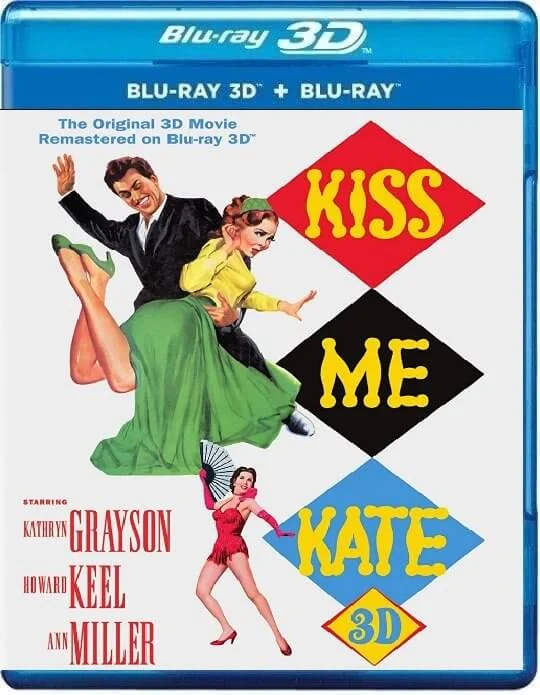 hit
upd
new
Kiss Me Kate 3D SBS 1953
Year:

1953

File Size:

24.41 GB

Genre:

Comedy SBS

Duration:

1h 49min

IMDB:

7.0

Producer:

George Sidney
Cast -
Kathryn Grayson, Howard Keel, Ann Miller, Keenan Wynn, Bobby Van
Film 3d sbs description
Actor and director Fred Graham and Cole Porter are working together on a musical based on the great William Shakespeare's comedy The Taming of the Shrew. They both believe that the only woman capable of playing the obstinate Kate 3d sbs can only be Lilly Vanessi, Fred's ex-wife. The troubles associated with the production begin when Louis Lane, the composer's new girlfriend, declares that she will play Bianca, Kate's younger sister.
Playing the role of Petruchio, handsome Fred willingly agrees to prick his ex-wife more painfully. Meanwhile, Louis' dancing partner was Calhoun turns out to be a gambler and signs several thousand dollars' worth of debt on behalf of Fred. On the day of the premiere, two gangsters Lippy and Slug come to get a favor.
Info Blu Ray full sbs 3840*1080p
Video:
x264 abr @ 15.5 Mb/s
Resolution:
3840*1080px @ 32:9
Video Framerate:
23.976 fps
Audio:
English, French, Spanish: MLP FBA 16-ch @ 5128kb/s
If you find a problem on the file, please let us know and we will fix it!
How to download 3d sbs movies?
Watch 3d sbs trailer Kiss Me Kate 3D SBS 1953
Comments (0)
Leave a comment