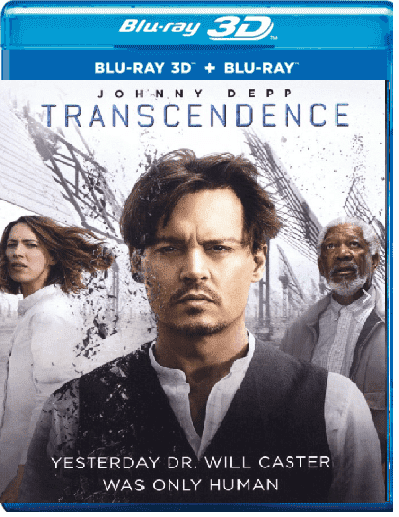 hit
upd
new
Transcendence 3D SBS 2014
Year:

2014

File Size:

23.18 GB

Genre:

Action SBS

Duration:

1h 59min

IMDB:

6.2

Producer:

Wally Pfister
Cast -
Johnny Depp, Rebecca Hall, Morgan Freeman, Cillian Murphy, Paul Bettany, Kate Mara
Film 3d sbs description
An outstanding researcher in the field of artificial intelligence, Dr. Will Custer, is working on creating a computer that can combine all the knowledge and experience accumulated by mankind. The rather controversial experiments conducted by Will made him famous and at the same time made him the main target of a radical anti-tech group. The extremists are doing everything they can to stop the scientist.
However, in their attempts to destroy Will, they achieve the opposite and become unwitting participants in the formation of his absolute superiority. For his wife Evelyn and best friend Max Waters, who are also research scientists, the question is whether they should continue this experiment.
Their worst fears come true when Will's thirst for knowledge turns into an uncontrollable lust for power in the movie Transcendence 3d sbs.
Video:
x264 2pass @ 9091kb/s
Resolution:
1920*808px @ 2.40:1
Video Framerate:
23.976 fps
Audio:
English: DTS @ 1509kb/s
Info Blu Ray full sbs 3840*1080p
Video:
x264 abr @ 15.5 Mb/s
Resolution:
3840*1080px @ 32:9
Video Framerate:
23.976 fps
Audio:
: MLP FBA 16-ch @ 5128kb/s
If you find a problem on the file, please let us know and we will fix it!
How to download 3d sbs movies?
Watch 3d sbs trailer Transcendence 3D SBS 2014
Comments (0)
Leave a comment