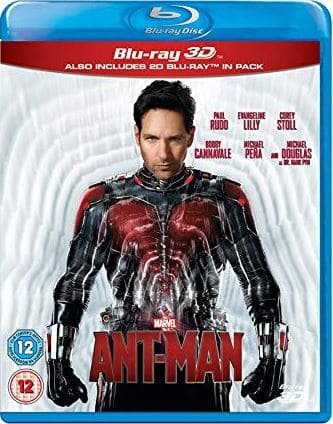 hit
upd
new
Ant-man 3D SBS 2015
Year:

2015

File Size:

19.09 GB

Genre:

Action SBS

Duration:

1h 57 min

IMDB:

7.3

Producer:

Peyton Reed
Cast -
Paul Rudd, Michael Douglas, Evangeline Lilly, Corey Stoll, Bobby Cannavale, Anthony Mackie, Judy Greer, Abby Ryder Fortson, Michael Peña, David Dastmalchian, T.I.
Film 3d sbs description
In the movie Ant-Man 3d sbs, caught red-handed, the young man finds himself at the center of a detective plot inside S. H. I. E. L. D., the base and base for the Avengers working in it.

Lang is offered a choice, either he continues to wander on the bottom of the criminal world of New York, or becomes part of a superhero project and saves humanity from attempts to possess the world domination of people with evil intentions. You can thwart the plans of the villains thanks to a unique superadaptive suit that allows you to increase or decrease to an incredible size. The price of a mistake is high and it is not easy to become a hero, even if you put strength and power in your hand. How would an unprepared Scott cope with the difficulties that had been placed on him? Will he be able to go all the way to becoming a true savior, or will he lose himself and his loved ones forever?
Info Blu Ray half sbs 1920*1080p
Video:
x264 abr @ 15.5 Mb/s
Resolution:
1920*1080px @ 16:9
Video Framerate:
23.976 fps
Audio:
English, Portuguese, Chinese: MLP FBA 16-ch @ 5128kb/s
How to download 3d sbs movies?
Watch 3d sbs trailer Ant-man 3D SBS 2015
Comments (0)
Leave a comment