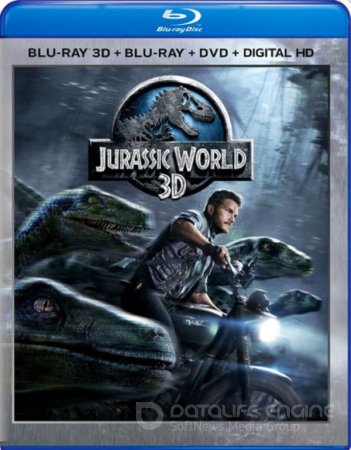 hit
upd
new
Jurassic World 3D SBS 2015
Year:

2015

File Size:

8. 7 GB GB

Genre:

Fantasy SBS

Duration:

2h 05min min

IMDB:

7

Producer:

Colin Trevrow
Film 3D sbs description
22 years have passed since the closure of 3D SBS Jurassic Park. On the site of that reserve, a new one is being built, the developments for which were left by John Hammond. Now this place looks different: in the northern part of Isla Nublar, wild and untamed animals live in their natural environment, and in the south there is a park for tourists. After a while, this place is no longer as visited as it used to be. To increase tourist traffic, it was decided to create a newer and more dangerous attraction that would attract travelers and tourists. But as always, no one thinks about the consequences of such bold steps. The actions of the park's developers led to fatal consequences.
Video:
x264 2pass @ 9091kb/s
Resolution:
1920*808px @ 2.40:1
Video Framerate:
23.976 fps
Audio:
English: DTS @ 1509kb/s
If you find a problem on the file, please let us know and we will fix it!
How to download 3d sbs movies?
Watch 3D sbs trailer Jurassic World 3D SBS 2015
Comments (0)
Leave a comment