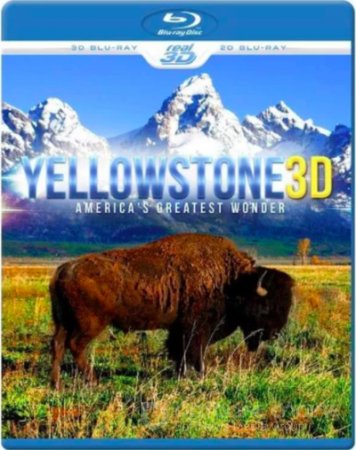 hit
upd
new
World Natural Heritage USA: Yellowstone National Park 3D SBS 2012
Year:

2012

File Size:

4.48 GB GB

Genre:

Documentary SBS

Duration:

52min min

IMDB:

7

Producer:

Norbert Vander
Film 3D sbs description
Film USA World Natural Heritage: Yellowstone National Park 3D SBS guides you through Yellowstone National Park, which is the oldest national park in the world. It is the area with the highest concentration of geysers and hot springs in the world. The park is also widely known for its countless herds of bison grazing on high plateaus, often accompanied by wolves, which were reintroduced to Yellowstone National Park about a decade ago. The park is also home to black bears, beavers and wapiti. This is a film about how nature plays an important role.
Video:
x264 2pass @ 9091kb/s
Resolution:
1920*808px @ 2.40:1
Video Framerate:
23.976 fps
Audio:
English: DTS @ 1509kb/s
If you find a problem on the file, please let us know and we will fix it!
How to download 3d sbs movies?
Watch 3D sbs trailer World Natural Heritage USA: Yellowstone National Park 3D SBS 2012
Comments (1)
Leave a comment
Information
The ability to comment on this publication has been disabled.