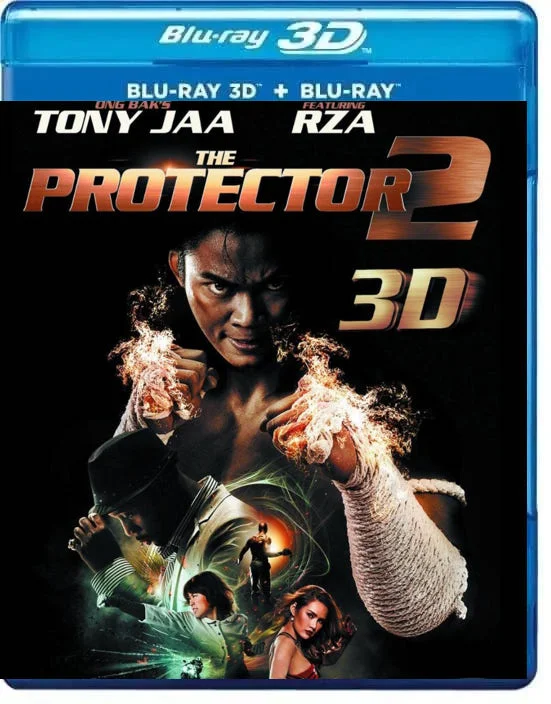 hit
upd
new
The Protector 2 3D SBS 2013
Year:

2013

File Size:

2.7 GB

Genre:

Action SBS

Duration:

1h 44min

IMDB:

5.2

Producer:

Prachya Pinkaew
Cast -
Tony Jaa, RZA, Phetthai Vongkumlao, JeeJa Yanin, Marrese Crump, Yayaying Rhatha Phongam
Film 3d sbs description
The influential owner of the elephant sanctuary Suchart is killed by an unknown martial arts expert who used three blows on life-threatening points, and Kham becomes the main suspect in the murder, since he was the last person seen at the crime scene. He had to flee from the authorities, meanwhile, Suchart's twin nieces began hunting for him. Fortunately, he was rescued by Sergeant Mark, an Interpol agent sent from Sydney to perform some secret mission.
Although Kham is still wanted, he himself is trying to find Khan, an elephant who was abducted a few days ago, whom he treats as his own brother. The longer he is on the run, there a secret organization under the leadership of the criminal authority LZ becomes more interested in him. He created his own secret collector's "stall", which replenishes with fighters from all over the world. His fighters, "The Twentieth" and "The Second", intend to catch Kham in order to satisfy the desires of their boss.
Info Blu Ray half sbs 1920*1080p
Video:
x264 abr @ 15.5 Mb/s
Resolution:
1920*1080px @ 16:9
Video Framerate:
23.976 fps
Audio:
English, Hindi: MLP FBA 16-ch @ 5128kb/s
If you find a problem on the file, please let us know and we will fix it!
How to download 3d sbs movies?
Watch 3d sbs trailer The Protector 2 3D SBS 2013
Comments (0)
Leave a comment