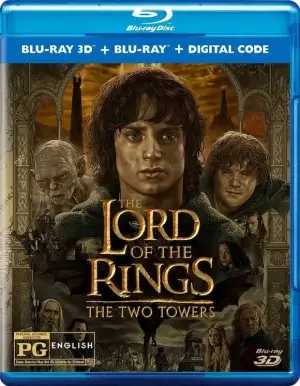 hit
upd
new
The Lord of the Rings: The Two Towers 3D SBS 2002
Year:

2002

File Size:

26.88 GB

Genre:

Action SBS

Duration:

2h 59min

IMDB:

8.8

Producer:

Peter Jackson
Cast -
Elijah Wood, Ian McKellen, Orlando Bloom, Sean Bean, Viggo Mortensen, Bruce Allpress, John Bach
Film 3d sbs description
After the events of the "The Lord of the Rings: The Fellowship of the Ring" 3d sbs, the heroes are divided and have lost hope. The Brotherhood has disintegrated, but the Ring of Omnipotence must be destroyed. Frodo and Sam are forced to entrust their lives to Gollum, who undertook to lead them to the gates of Mordor. Saruman's huge Army is approaching: the brotherhood members and their allies are ready to take the fight. The battle for Middle-earth continues.
Info Blu Ray full sbs 3840*1080p
Video:
x264 abr @ 15.5 Mb/s
Resolution:
3840*1080px @ 32:9
Video Framerate:
23.976 fps
Audio:
English: MLP FBA 16-ch @ 5128kb/s
If you find a problem on the file, please let us know and we will fix it!
How to download 3d sbs movies?
Watch 3d sbs trailer The Lord of the Rings: The Two Towers 3D SBS 2002
Comments (0)
Leave a comment