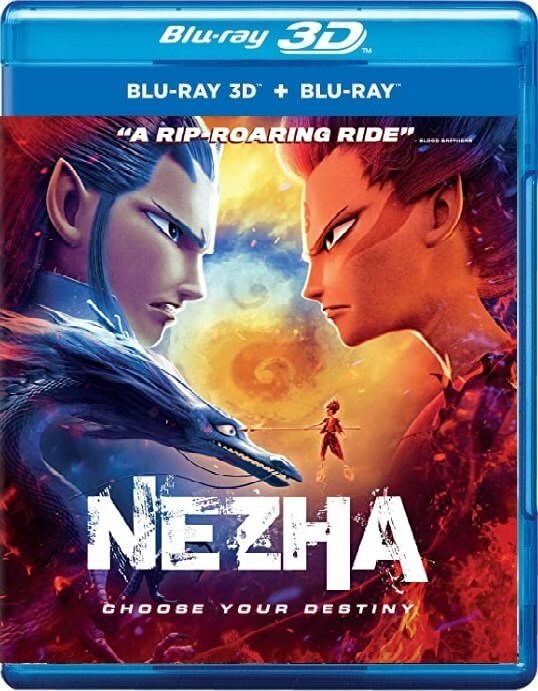 hit
upd
new
Ne Zha 3D SBS 2019
Year:

2019

File Size:

23.19 GB

Genre:

Animation SBS

Duration:

1h 50 min

IMDB:

7.4

Producer:

Yu Yang
Film 3D sbs description
Heaven and earth gave birth to a Pearl of Chaos with great power, and the resulting demon immediately began to rage. The heavenly lord subdued the creature, divided the pearl into two — the Pearl of the Spirit and the Pearl of the Demon — and imprisoned both in a lotus flower. And he also ordered the immortal Taiyi to make sure that the Pearl of the Spirit was reborn into the third son of the ruler Li Zing, who should be called Nezha, and he imposed fate on the Pearl of the Demon — in three years it will be destroyed by a lightning strike.
But another immortal named Yang Wei steals the Pearl of the Spirit just before the birth of the heir, and the demon takes possession of the baby. Only when he was born, Nezha begins to throw fireballs at the population, sowing chaos, horror and destruction, so There he puts a golden pacifying collar on him. Ruler Li Jing asks to keep the baby alive and swears that he will not allow him to leave the palace, because in three years Nezhu will be overtaken by a deadly curse anyway in the cartoon Ne Zha 3d sbs.
Info Blu Ray half sbs 1920*1080p
Video:
x264 abr @ 15.5 Mb/s
Resolution:
1920*1080px @ 16:9
Video Framerate:
23.976 fps
Audio:
: MLP FBA 16-ch @ 5128kb/s
If you find a problem on the file, please let us know and we will fix it!
How to download 3d sbs movies?
Watch 3D sbs trailer Ne Zha 3D SBS 2019
Comments (0)
Leave a comment