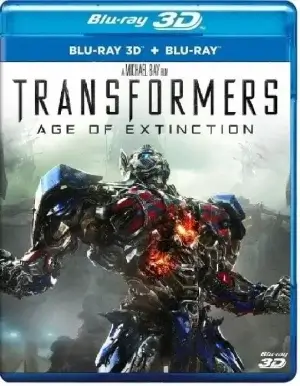 hit
upd
new
Transformers: Age Of Extinction 3D SBS 2014
Year:

2014

File Size:

18.59 GB

Genre:

Adventure SBS

Duration:

2h 45min

IMDB:

5.6

Producer:

Michael Bay
Cast -
Mark Wahlberg, Stanley Tucci, Kelsey Grammer, Nicola Peltz, Jack Reynor, Titus Welliver, Sophia Myles, Bingbing Li, T.J. Miller, James Bachman, Thomas Lennon, Charles Parnell
Film 3d sbs description
Autobots and Decepticons have left the planet, leaving humanity to pick it up piece by piece. Meanwhile, a group of powerful businessmen and brilliant scientists are trying to learn from the mistakes of the past and improve technology to such an extent as to go beyond the previously controlled. At this time, another group — ancient powerful transformers — takes aim at the Earth. Download and watch the movie "Transformers: Age Of Extinction" 3d sbs. 
Info Blu Ray half sbs 1920*1080p
Video:
x264 abr @ 15.5 Mb/s
Resolution:
1920*1080px @ 16:9
Video Framerate:
23.976 fps
Audio:
English: MLP FBA 16-ch @ 5128kb/s
If you find a problem on the file, please let us know and we will fix it!
How to download 3d sbs movies?
Watch 3d sbs trailer Transformers: Age Of Extinction 3D SBS 2014
Comments (0)
Leave a comment