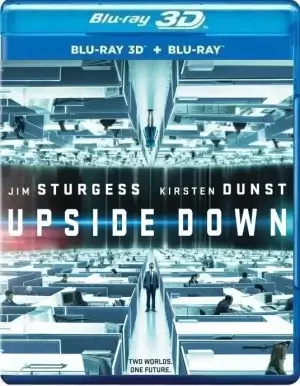 hit
upd
new
Upside Down 3D SBS 2012
Year:

2012

File Size:

9.29 GB

Genre:

Drama SBS

Duration:

1h 49min

IMDB:

6.3

Producer:

Juan Solanas
Cast -
Jim Sturgess, Kirsten Dunst, Timothy Spall, Blu Mankuma, Nicholas Rose, James Kidnie, Vlasta Vrana, Kate Trotter
Film 3d sbs description
One day, several thousand years ago, two planets were attracted to each other. Peace and harmony ruled there. But as soon as the upper world gained confidence and power, a confrontation began between the planets. It seemed that nothing could reconcile the parallel worlds. 
She is the daughter of the president of the upper world. This fragile girl with a strong character had no idea that her soul was capable of loving. He is her half. Their meeting was predetermined from above, their destinies intertwined together. Will He be able, contrary to the laws of physics of his world, to be together with his beloved? Download and watch "Upside Down" 3d sbs. 
Info Blu Ray half sbs 1920*1080p
Video:
x264 abr @ 15.5 Mb/s
Resolution:
1920*1080px @ 16:9
Video Framerate:
23.976 fps
Audio:
English: MLP FBA 16-ch @ 5128kb/s
If you find a problem on the file, please let us know and we will fix it!
How to download 3d sbs movies?
Watch 3d sbs trailer Upside Down 3D SBS 2012
Comments (0)
Leave a comment