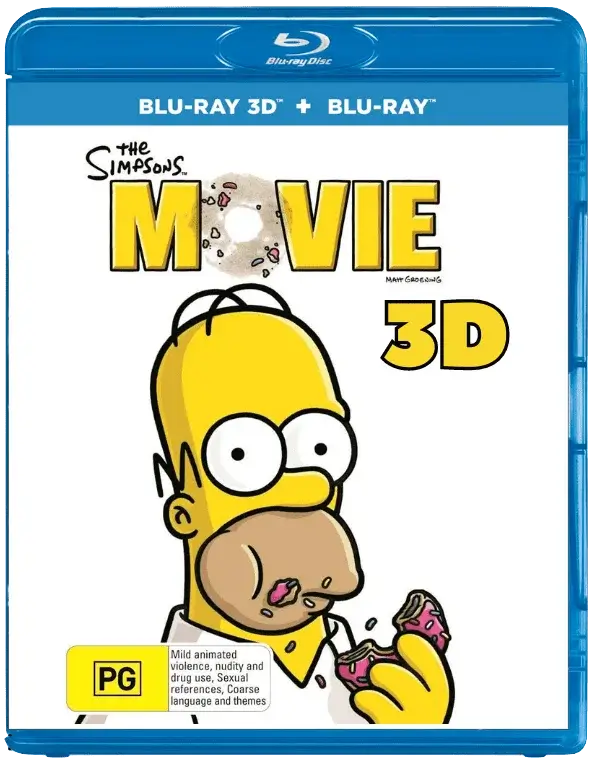 hit
upd
new
The Simpsons Movie 3D SBS 2007
Year:

2007

File Size:

8.01 GB

Genre:

Animation SBS

Duration:

1h 27 min

IMDB:

7.3

Producer:

David Silverman
Film 3D sbs description
The Simpsons Movie 3D brings Springfield's iconic family to the big screen in a hilarious animated adventure. When Homer's blunder leads to an environmental disaster, the Simpsons must navigate a world gone haywire, facing absurd challenges, heartwarming moments, and their own flaws. Packed with classic humor, familiar faces, and newfound lessons, the film is a delightful blend of comedy and family values. Get ready for a roller-coaster ride with America's favorite yellow family that's both uproarious and heartwarming, all within the unique charm of Springfield.
Info Blu Ray full sbs 3840*1080p
Video:
x264 abr @ 15.5 Mb/s
Resolution:
3840*1080px @ 32:9
Video Framerate:
23.976 fps
Audio:
English: MLP FBA 16-ch @ 5128kb/s
If you find a problem on the file, please let us know and we will fix it!
How to download 3d sbs movies?
Watch 3D sbs trailer The Simpsons Movie 3D SBS 2007
Comments (0)
Leave a comment