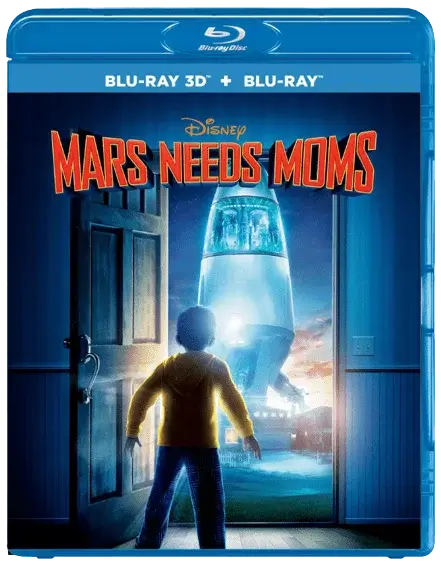 hit
upd
new
Mars Needs Moms 3D Blu Ray 2011
Year:

2011

File Size:

2.39 GB

Genre:

Animation SBS

Duration:

1h 28 min

IMDB:

5,4

Producer:

Simon Wells
Film 3D sbs description
Mars Needs Moms 3D embarks on a visually stunning intergalactic adventure, blending cutting-edge animation with heartwarming storytelling. The film transports audiences to the red planet, where we meet Milo, a young boy who finds himself in an extraordinary predicament. When Milo's mother is abducted by Martians for her exceptional parenting skills, he courageously embarks on a mission to rescue her.
On Mars, Milo encounters a vibrant and colorful alien world, where he befriends Gribble, a tech-savvy human who has been living on Mars for years, and Ki, a spirited Martian girl. Together, they navigate the alien landscape, facing various challenges and outsmarting the advanced Martian technology. As Milo races against time to save his mother from the Martians' clutches, he discovers the true meaning of family, love, and sacrifice.
Mars Needs Moms 3D is a visually captivating and emotionally resonant film that explores themes of parental love, independence, and the bonds that tie families together. Filled with thrilling adventure, humor, and heart, this animated gem takes audiences on a journey that transcends galaxies, reminding us of the power of love and the lengths one can go to for the ones they cherish the most. Join Milo and his Martian friends in a cosmic quest that will leave you inspired and uplifted.
Info Blu Ray half sbs 1920*1080p
Video:
x264 abr @ 15.5 Mb/s
Resolution:
1920*1080px @ 16:9
Video Framerate:
23.976 fps
Audio:
English, German, Hindi: MLP FBA 16-ch @ 5128kb/s
If you find a problem on the file, please let us know and we will fix it!
How to download 3d sbs movies?
Watch 3D sbs trailer Mars Needs Moms 3D Blu Ray 2011
Comments (0)
Leave a comment