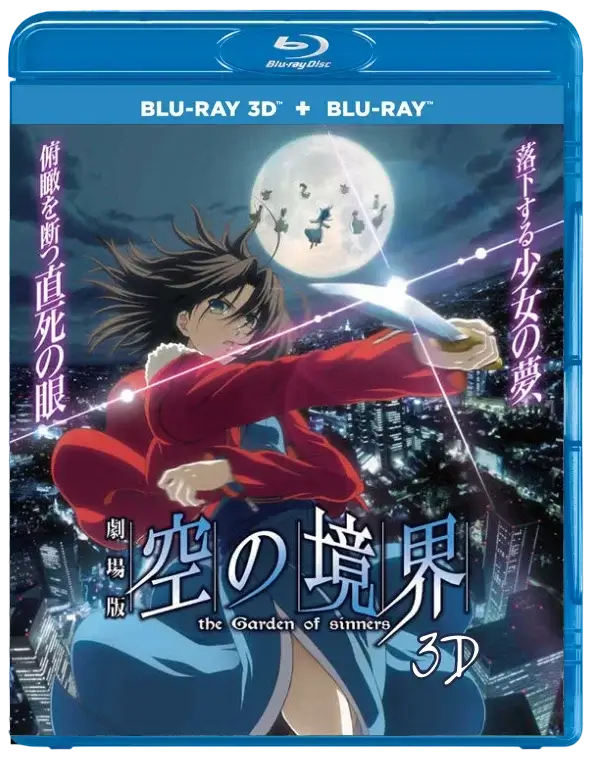 hit
upd
new
The Garden of Sinners: Overlooking View 3D SBS 2007
Year:

2007

File Size:

2.93 GB

Genre:

Animation SBS

Duration:

0h 49 min

IMDB:

6,9

Producer:

Ei Aoki
Film 3D sbs description
The Garden of Sinners: Overlooking View 3D is a visually captivating and enigmatic animated film that introduces us to the world of supernatural mysteries. The story follows Shiki Ryougi, a young woman with a unique ability to perceive and decipher the lines of mortality. As she investigates a series of gruesome murders in her city, Shiki becomes entangled in a complex web of occult occurrences.
Set against a backdrop of dark and atmospheric visuals, the film explores themes of life, death, and the blurred boundaries between the tangible and the metaphysical. Shiki's journey is marked by intricate plot twists and psychological depth, making The Garden of Sinners: Overlooking View 3D a compelling and thought-provoking experience for fans of supernatural anime. With its stunning animation and mysterious narrative, the film lays the foundation for an intricate and haunting film series.
Video:
x264 2pass @ 9091kb/s
Resolution:
1920*808px @ 2.40:1
Video Framerate:
23.976 fps
Audio:
English: DTS @ 1509kb/s
If you find a problem on the file, please let us know and we will fix it!
How to download 3d sbs movies?
Watch 3D sbs trailer The Garden of Sinners: Overlooking View 3D SBS 2007
Comments (0)
Leave a comment