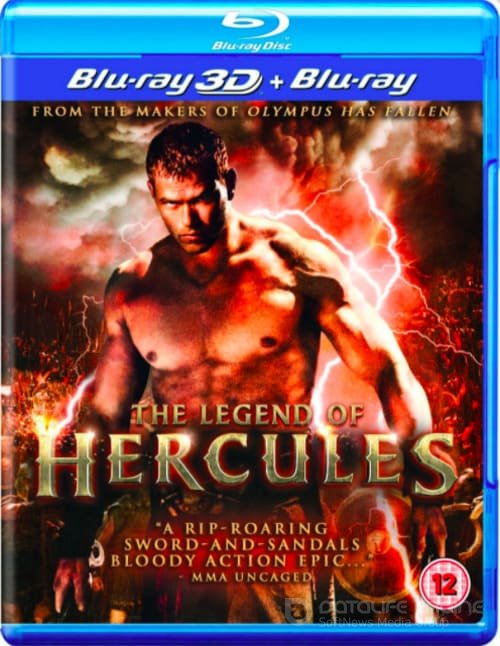 hit
upd
new
The Legend of Hercules 3D SBS 2014
Year:

2014

File Size:

7.1 GB

Genre:

Action SBS

Duration:

1h 39min

IMDB:

4.2

Producer:

Rennie Harlin
Cast -
Kellan Lats, Scott Edkins, Liam McIntyre, Gaya Weiss, Liam Garrigan, Roxanne McKee, Rade Sherbegia, Jonathan Sheck, Luke Newbury, Kenneth Cranham
Film 3d sbs description
The Legend of Hercules 3D SBS was directed by the most successful Finnish filmmaker in American cinema, Rennie Harlin. Above all, he is known for his films Nightmare on Elm Street 4, Rock Climber and Die Hard 2. In the cinematic environment, he is famous mainly for his action films.
Came 1200 BC. e. Ancient Greece is ruled by the charming queen Alcmene, who fell into the amorous net of the most powerful god of Olympus - Zeus. As a result of their love, she gave birth to a son, whom she named Hercules. When he was born, it was predicted that the boy would become a great warrior who ruled over people. Thanks to him, peace and prosperity will be established in the country. However, while Hercules does not know anything at all about his great mission.

Video:
x264 2pass @ 9091kb/s
Resolution:
1920*808px @ 2.40:1
Video Framerate:
23.976 fps
Audio:
English: DTS @ 1509kb/s
Info Blu Ray half sbs 1920*1080p
Video:
x264 abr @ 15.5 Mb/s
Resolution:
1920*1080px @ 16:9
Video Framerate:
23.976 fps
Audio:
: MLP FBA 16-ch @ 5128kb/s
How to download 3d sbs movies?
Watch 3d sbs trailer The Legend of Hercules 3D SBS 2014
Comments (0)
Leave a comment