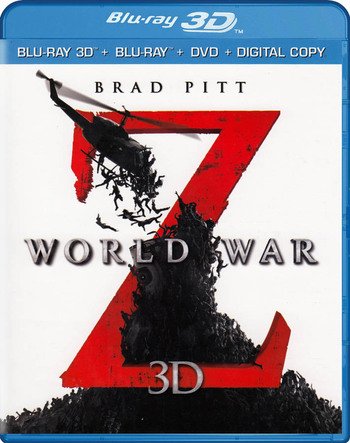 hit
upd
new
World War Z 3D SBS 2013
Year:

2013

File Size:

10.6 GB

Genre:

Action SBS

Duration:

1h 56 min

IMDB:

7.0

Producer:

Marc Forster
Film 3D sbs description
In the movie World War Z 3d sbs, Panic engulfs the entire city. It turns out that the terrible creatures are much stronger and faster than humans, and their bite turns into a zombie in just twelve seconds. To avoid becog a victim of the spreading virus, Jerry gathers the family in a van and leaves the house. In the hope that they will be able to escape, the man makes escape plans and thinks through every part of the route. One of the points on the route is a supermarket, because the stocks of food, water and medicines are never superfluous. The stop was unavoidable and extremely reckless.

During the collection of provisions, the van was stolen – the family was left without the main means of transportation. What would happen to them now, and how the Lains would fight the terrible plague that hung over their heads. A terrifying discovery awaits them ahead – the most dangerous virus is spreading at an incredible speed. Now the problem concerns not only Philadelphia, but the whole world. Gerald is forced to return to the service to find out the real causes of the virus and how to prevent it. Who will Jerry be-the one who will stop the epidemic, or just another victim of it?
Video:
x264 2pass @ 9091kb/s
Resolution:
1920*808px @ 2.40:1
Video Framerate:
23.976 fps
Audio:
English: DTS @ 1509kb/s
If you find a problem on the file, please let us know and we will fix it!
How to download 3d sbs movies?
Watch 3D sbs trailer World War Z 3D SBS 2013
Comments (0)
Leave a comment