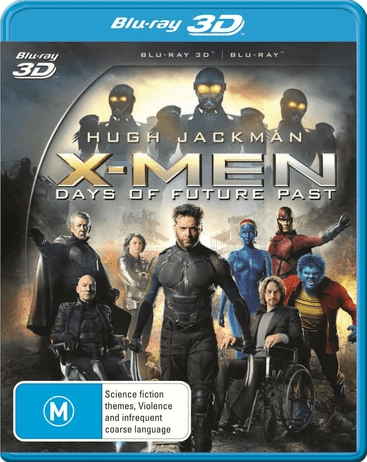 hit
upd
new
X-Men: Days of Future Past 3D SBS 2014
Year:

2014

File Size:

16.48 GB

Genre:

Action SBS

Duration:

2h 12min

IMDB:

7.9

Producer:

Bryan Singer
Cast -
Hugh Jackman, James McAvoy, Michael Fassbender, Jennifer Lawrence, Halle Berry, Nicholas Hoult, Anna Paquin, Ellen Page, Peter Dinklage, Shawn Ashmore, Omar Sy, Evan Peters, Josh Helman, Daniel Cudmore, Bingbing Fan
Film 3d sbs description
In the movie X-Men: Days of Future Past 3d sbs, the action develops in two layers of time. In the 70s of the twentieth century, robots were created that could identify and destroy mutants. In the future, these Guardians gained unprecedented power, which almost led to the disappearance of mutants. In the year 2023, the surviving X-Men attempt to prevent a catastrophe with the help of Kitty Pryde, who can move people's minds in time.
Info Blu Ray half sbs 1920*1080p
Video:
x264 abr @ 15.5 Mb/s
Resolution:
1920*1080px @ 16:9
Video Framerate:
23.976 fps
Audio:
English, Russian, Ukrainian: MLP FBA 16-ch @ 5128kb/s
How to download 3d sbs movies?
Watch 3d sbs trailer X-Men: Days of Future Past 3D SBS 2014
Comments (0)
Leave a comment