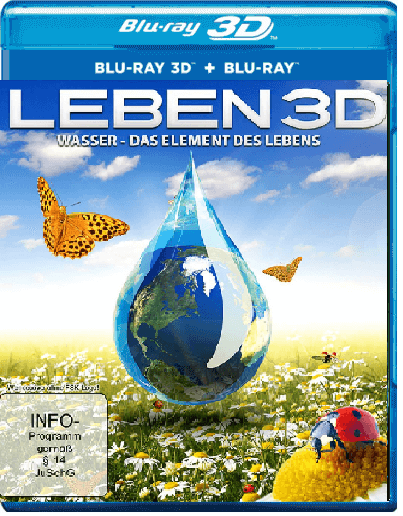 hit
upd
new
Life 3D: Water, the Element of Life 3D SBS 2012
Year:

2013

File Size:

8.2 GB

Genre:

Documentary SBS

Duration:

53min

IMDB:

5.1

Producer:

Attila Tenki
Cast -
Film 3d sbs description
Water is a unique substance, without which life on our planet would be impossible. Seas and oceans, rivers and lakes are a single organism and play an important role in nature. Water is like a mediator between life and death, actively influencing the fate of the Earth, feeding it, protecting it from a number of adverse factors. About, how important it is to take care of water resources, which, unfortunately, are by no means endless, and this fascinating and informative film was shot in 3D format in the documentary Life 3D: Water, the Element of Life 3d sbs.
Video:
x264 2pass @ 9091kb/s
Resolution:
1920*808px @ 2.40:1
Video Framerate:
23.976 fps
Audio:
English: DTS @ 1509kb/s
How to download 3d sbs movies?
Watch 3d sbs trailer Life 3D: Water, the Element of Life 3D SBS 2012
Comments (0)
Leave a comment