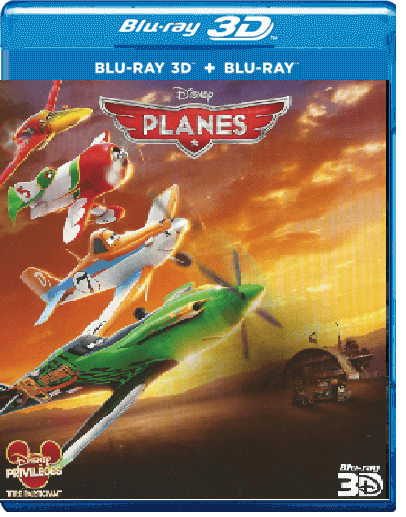 hit
upd
new
Planes 3D SBS 2013
Year:

2013

File Size:

21.59 GB

Genre:

Animation SBS

Duration:

1h 31 min

IMDB:

5.7

Producer:

Klay Hall
Film 3D sbs description
Dusty Poleupole is a humble laborer who works as an agricultural sprayer at a small provincial airfield. But this does not prevent Dusty from dreag of one day taking part in the round-the-world races of the world's fastest aircraft. One misfortune - Dusty is terrified of great heights. Therefore, when, by chance, he nevertheless falls into the number of participants in the qualifying round of air competitions, he has to seek help from a veteran of the naval aviation, a retired skipper fighter. With the help of a wise mentor, Dusty will be able to overcome her weaknesses and challenge the arrogant champion Ripslinger, and the whole world will watch the race in heaven with bated breath in the cartoon Planes 3d sbs.
Info Blu Ray full sbs 3840*1080p
Video:
x264 abr @ 15.5 Mb/s
Resolution:
3840*1080px @ 32:9
Video Framerate:
23.976 fps
Audio:
: MLP FBA 16-ch @ 5128kb/s
If you find a problem on the file, please let us know and we will fix it!
How to download 3d sbs movies?
Watch 3D sbs trailer Planes 3D SBS 2013
Comments (0)
Leave a comment