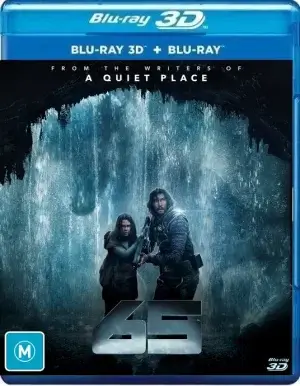 hit
upd
new
65 3D SBS 2023
Year:

2023

File Size:

8.46 GB

Genre:

Action SBS

Duration:

1h 33min

IMDB:

5.4

Producer:

Scott Beck, Bryan Woods
Cast -
Adam Driver, Ariana Greenblatt, Chloe Coleman, Nika King, Brian Dare
Film 3d sbs description
To earn money for the treatment of his daughter, a family man Mills from the planet Somaris undertakes a reconnaissance mission lasting two years. On the way, his ship falls into an uncharted asteroid belt and crashes, falling apart on an unknown planet. Mills discovers the only survivor of the passengers in cryostasis, 12-year—old Koa, and also finds out that the terrain is fraught with deadly danger - after all, they were on Earth 65 million years ago. But there is still a chance of salvation, and for this, Mills and Koa need to get to the rescue ship, which is stuck on the top of the mountain. Download and watch "65" 3d sbs. 
Info Blu Ray full sbs 3840*1080p
Video:
x264 abr @ 15.5 Mb/s
Resolution:
3840*1080px @ 32:9
Video Framerate:
23.976 fps
Audio:
English: MLP FBA 16-ch @ 5128kb/s
If you find a problem on the file, please let us know and we will fix it!
How to download 3d sbs movies?
Watch 3d sbs trailer 65 3D SBS 2023
Comments (0)
Leave a comment