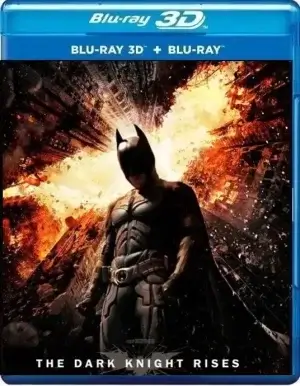 hit
upd
new
The Dark Knight Rises 3D SBS 2012
Year:

2012

File Size:

17.35 GB

Genre:

Action SBS

Duration:

2h 44min

IMDB:

8.4

Producer:

Christopher Nolan
Cast -
Christian Bale, Tom Hardy, Anne Hathaway, Gary Oldman, Joseph Gordon-Levitt, Marion Cotillard, Morgan Freeman, Michael Caine
Film 3d sbs description
Eight years ago, Batman disappeared into the night, turning from a hero into a fugitive. By taking the blame for the death of Prosecutor Harvey Dent, he sacrificed everything. Together with Commissioner Gordon, they decided that it would be better for everyone. While crime was crushed by Dent's anti-criminal act, the lie worked.
However, the appearance of a new enemy of Bane, whose face is covered with a mask, becomes even more dangerous. He unfolds monstrous activities in Gotham, and this forces Bruce Wayne to come out of an impromptu exile. However, even wearing his costume, Batman can lose to Bane. But with the advent of a cunning thief nicknamed Catwoman with a mysterious past, everything changes. Download and watch "The Dark Knight Rises" 3d sbs. 
Info Blu Ray full sbs 3840*1080p
Video:
x264 abr @ 15.5 Mb/s
Resolution:
3840*1080px @ 32:9
Video Framerate:
23.976 fps
Audio:
English: MLP FBA 16-ch @ 5128kb/s
If you find a problem on the file, please let us know and we will fix it!
How to download 3d sbs movies?
Watch 3d sbs trailer The Dark Knight Rises 3D SBS 2012
Comments (0)
Leave a comment