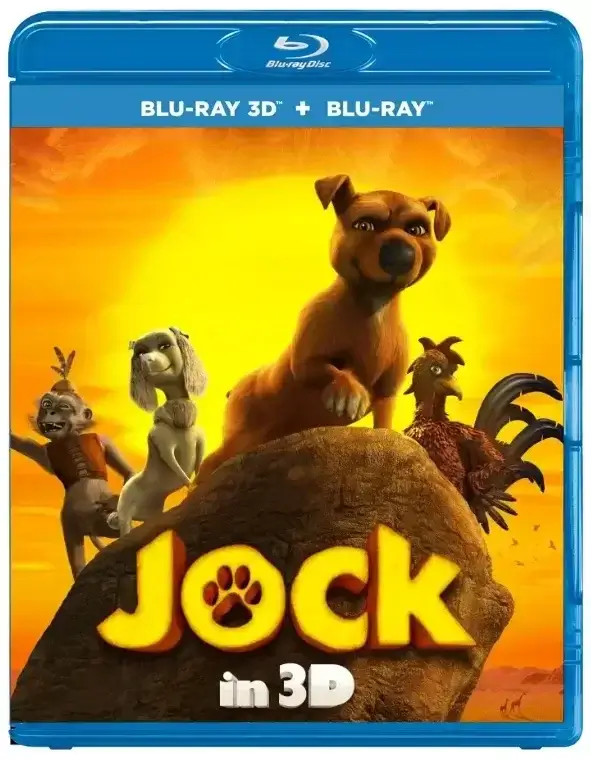 hit
upd
new
Jock The Hero Dog 3D SBS 2011
Year:

2011

File Size:

4.80 GB

Genre:

Adventure SBS

Duration:

1h 29 min

IMDB:

4,3

Producer:

Duncan MacNeillie
Film 3D sbs description
Jock the Hero Dog 3D is a heartwarming animated adventure that follows the spirited journey of a brave and loyal canine named Jock. Set in the picturesque landscapes of South Africa, this family-friendly film captures the essence of friendship, courage, and determination.
Jock, a feisty and determined puppy, embarks on a series of thrilling escapades alongside his human friend, Percy. As they navigate the challenges of life in the untamed wilderness, their unbreakable bond becomes a source of inspiration for all who witness it. When Jock's loved ones fall victim to a perilous threat, he sets out on a daring quest to protect his family and prove that heroes come in all shapes and sizes.
With its stunning animation and captivating storytelling, Jock the Hero Dog 3D delivers an engaging narrative that resonates with audiences of all ages. The 3d sbs movies themes of bravery, loyalty, and the indomitable spirit of adventure remind us of the incredible power of companionship and the boundless potential that lies within us all. Prepare to be swept away by a tale of courage and triumph that celebrates the extraordinary in the ordinary, all through the eyes of a remarkable dog named Jock.
Info Blu Ray half sbs 1920*1080p
Video:
x264 abr @ 15.5 Mb/s
Resolution:
1920*1080px @ 16:9
Video Framerate:
23.976 fps
Audio:
English, German: MLP FBA 16-ch @ 5128kb/s
If you find a problem on the file, please let us know and we will fix it!
How to download 3d sbs movies?
Watch 3D sbs trailer Jock The Hero Dog 3D SBS 2011
Comments (0)
Leave a comment