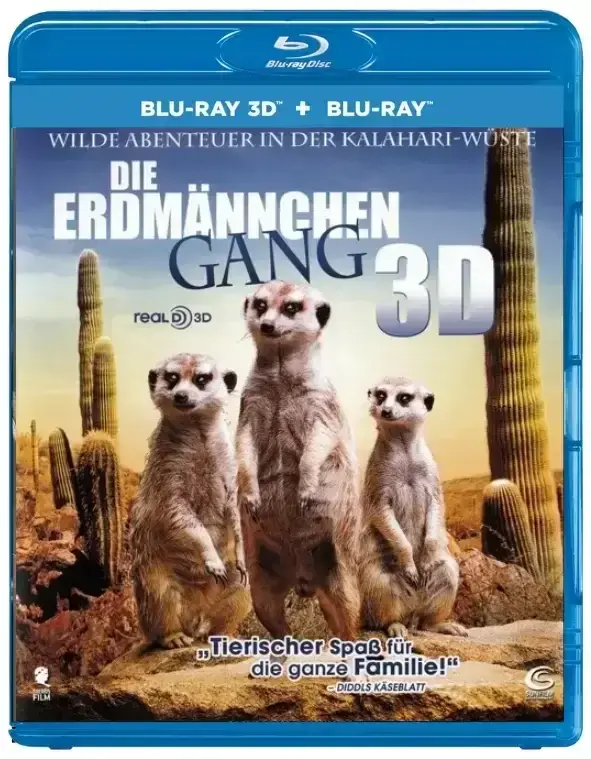 hit
upd
new
Kalahari Meerkats 3D SBS 2012
Year:

2012

File Size:

2.71 GB

Genre:

Documentary SBS

Duration:

1h 55 min

IMDB:

Producer:

Rob Bruyns
Film 3D sbs description
Kalahari Meerkats 3D is a captivating documentary that unravels the narrative of a meerkat community as they navigate the intricacies of their daily existence. The documentary highlights different members of the meerkat gang, focusing keenly on their unique social interactions, modes of communication, and the distribution of roles within the group. The complete series has been expertly captured in mesmerizing 3D format courtesy of "Wild Earth." Employing meticulously designed cameras, the film provides viewers with an unprecedented perspective, accompanying these fascinating creatures at their eye level and even deep into their subterranean burrows.
Info Blu Ray half sbs 1920*1080p
Video:
x264 abr @ 15.5 Mb/s
Resolution:
1920*1080px @ 16:9
Video Framerate:
23.976 fps
Audio:
German, English: MLP FBA 16-ch @ 5128kb/s
If you find a problem on the file, please let us know and we will fix it!
How to download 3d sbs movies?
Watch 3D sbs trailer Kalahari Meerkats 3D SBS 2012
Comments (0)
Leave a comment