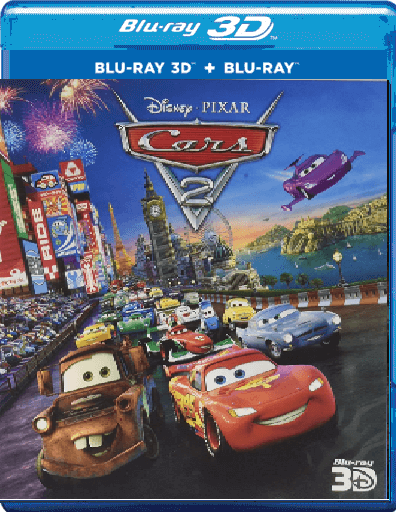 hit
upd
new
Cars 2 3D SBS 2011
Year:

2011

File Size:

Genre:

Animation SBS

Duration:

1h 46min

IMDB:

6.1

Producer:

John Lasseter, Bradford Lewis
Cast -
Owen Wilson, Larry the Cable Guy, Michael Caine, Emily Mortimer, Eddie Izzard
Film 3d sbs description
In the new Disney / Pixar animated film, Lightning McQueen and his friend Mater embark on an international journey - when McQueen gets the chance to compete for the world's fastest cars, the World Grand Prix. The stages of these prestigious races will make friends in Tokyo, on the embankments of Paris, on the coast of Italy, and on the streets of foggy London in the cartoon Cars 2 3d sbs.
Info Blu Ray full sbs 3840*1080p
Video:
x264 abr @ 15.5 Mb/s
Resolution:
3840*1080px @ 32:9
Video Framerate:
23.976 fps
Audio:
: MLP FBA 16-ch @ 5128kb/s
How to download 3d sbs movies?
Watch 3d sbs trailer Cars 2 3D SBS 2011
Comments (0)
Leave a comment