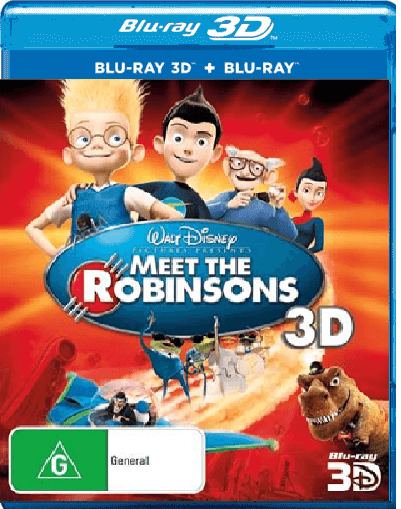 hit
upd
new
Meet the Robinsons 3D SBS 2007
Year:

2007

File Size:

Genre:

Animation SBS

Duration:

1h 35min

IMDB:

6.8

Producer:

Stephen J. Anderson
Cast -
Daniel Hansen, Wesley Singerman, Angela Bassett, Jordan Fry, Matthew Josten, John H. H. Ford
Film 3d sbs description
A boy named Lewis is the owner of an irrepressible imagination and amazing ability to invent various fantastic devices. He grows up without parents and passionately dreams of finding his family. One day he meets his peer Wilbur, who arrived in a time machine from the distant future. Lewis is going to visit Wilbur will get acquainted with the large, friendly and eccentric family of Robinsons and find long-awaited relatives in their person in the cartoon Meet the Robinsons 3d sbs.
Info Blu Ray full sbs 3840*1080p
Video:
x264 abr @ 15.5 Mb/s
Resolution:
3840*1080px @ 32:9
Video Framerate:
23.976 fps
Audio:
: MLP FBA 16-ch @ 5128kb/s
How to download 3d sbs movies?
Watch 3d sbs trailer Meet the Robinsons 3D SBS 2007
Comments (0)
Leave a comment