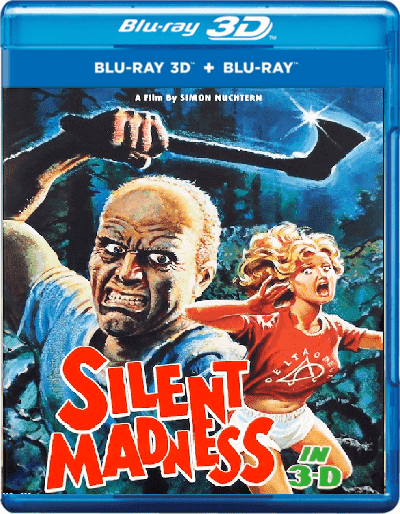 hit
upd
new
Silent Madness 3D SBS 1984
Year:

1984

File Size:

2.81 GB

Genre:

Thriller SBS

Duration:

1h 33min

IMDB:

5.1

Producer:

Simon Nuchtern
Cast -
Belinda Montgomery, Viveca Lindfors, Solly Marx, Sydney Lassick, David Greenan, Roderick Cook, Stanja Lowe, Ed Van Nuys, Dennis Helfend, Philip Levy, Tori Hartman, Katherine Kamhi, Katie Bull, Rick Aiello
Film 3d sbs description
The film Silent Madness 3d sbs begins with the fact that a certain Howard Jones was released from a psychiatric hospital. Dr. Joan Gilmore later finds out that this was done by mistake and goes in search of Jones. The tracks lead her to a small town where there is a women's hostel. There was a massacre in this dormitory twenty years ago, during which five young female students were killed. The killer was, as you might guess, the very Howard Jones. And now he has returned to avenge the years spent in the hospital.
Video:
x264 2pass @ 9091kb/s
Resolution:
1920*808px @ 2.40:1
Video Framerate:
23.976 fps
Audio:
English: DTS @ 1509kb/s
Info Blu Ray half sbs 1920*1080p
Video:
x264 abr @ 15.5 Mb/s
Resolution:
1920*1080px @ 16:9
Video Framerate:
23.976 fps
Audio:
: MLP FBA 16-ch @ 5128kb/s
If you find a problem on the file, please let us know and we will fix it!
How to download 3d sbs movies?
Watch 3d sbs trailer Silent Madness 3D SBS 1984
Comments (0)
Leave a comment