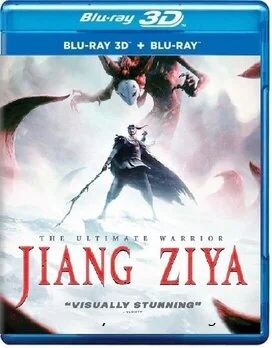 hit
upd
new
Jiang Ziya 3D SBS 2020
Year:

2020

File Size:

7.1 GB

Genre:

Animation SBS

Duration:

1h 50 min

IMDB:

6.5

Producer:

Teng Cheng
Film 3D sbs description
The Shang Dynasty, 1000 BC. e. The insidious demon fox with nine tails, who took the guise of the emperor's concubine, seized power, but after many years of war was defeated. The brave warrior Jiang Zi Ya ascended the heavenly ladder to kill the fox and gain immortality, but she showed him a girl who would die with her. He could not destroy an innocent, and everyone decided that Jiang had fallen under the spell of a demon.
10 years later, a warrior deprived of some of his strength encounters the same mysterious girl. Her name is Xiao Jiu, she doesn't remember anything about her past and in addition, she looks like a fox demon herself. Together they embark on a dangerous journey to Mount Yudu, where Xiao Jiu hopes to remember who she is in the cartoon Jiang Ziya 3d sbs.
Info Blu Ray half sbs 1920*1080p
Video:
x264 abr @ 15.5 Mb/s
Resolution:
1920*1080px @ 16:9
Video Framerate:
23.976 fps
Audio:
: MLP FBA 16-ch @ 5128kb/s
If you find a problem on the file, please let us know and we will fix it!
How to download 3d sbs movies?
Watch 3D sbs trailer Jiang Ziya 3D SBS 2020
Comments (0)
Leave a comment