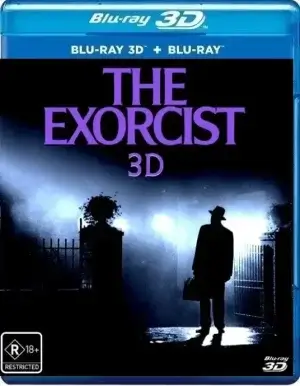 hit
upd
new
The Exorcist 3D SBS 1973
Year:

1973

File Size:

12.63 GB

Genre:

Horror SBS

Duration:

2h 2min

IMDB:

8.1

Producer:

William Friedkin
Cast -
Ellen Burstyn, Max von Sydow, Linda Blair, Lee J. Cobb, Kitty Winn, Jack MacGowran, Jason Miller
Film 3d sbs description
The American horror film "The Exorcist" 3d sbs, which has become a true horror classic. The plot is based on the novel of the same name by William Peter Blatty, which the author was inspired to write by a real story about a 12-year-old girl who was possessed by demons. The picture "The Exorcist" is one of the scariest films in the history of cinema, and we recommend watching this tape online, but by no means alone. In Georgetown, Washington, actress Chris McNeil begins to notice strange and frightening changes in the behavior of her daughter Regan. The girl constantly scolds and scandalizes, and periodically demonstrates flashes of abnormal physical strength. Chris hires several doctors who are powerless – no research and experiments help to find the cause of such strange changes in a small child. After the mysterious death of Burke Dennings, a friend of Chris, who fell out of Regan's bedroom window, the mother decides to call for help from the only exorcist in the world, Father Lancaster Merrin. The father agrees to help conduct the ceremony, but he does not even imagine what he will have to face.
Info Blu Ray full sbs 3840*1080p
Video:
x264 abr @ 15.5 Mb/s
Resolution:
3840*1080px @ 32:9
Video Framerate:
23.976 fps
Audio:
English: MLP FBA 16-ch @ 5128kb/s
If you find a problem on the file, please let us know and we will fix it!
How to download 3d sbs movies?
Watch 3d sbs trailer The Exorcist 3D SBS 1973
Comments (0)
Leave a comment