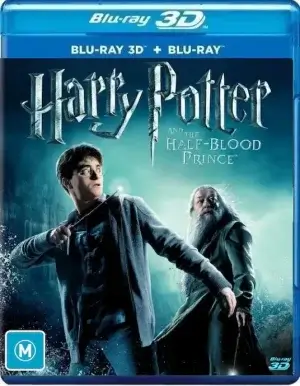 hit
upd
new
Harry Potter and the Half Blood Prince 3D SBS 2009
Year:

2009

File Size:

15.57 GB

Genre:

Action SBS

Duration:

2h 33 min

IMDB:

7.6

Producer:

Steve Kloves, J.K. Rowling
Film 3D sbs description
Now not only the world of wizards, but also the world of Muggles feels the ever-increasing power of Voldemort, and Hogwarts can no longer be called a safe haven, as it used to be. Harry suspects that some danger lurks in the castle itself. Together with Dumbledore, they are trying to unravel the secret of Voldemort's immortality. To do this, Dumbledore invites his old friend, Professor Horace Slughorn, to the post of potions teacher, from whom he hopes to get useful information.
Meanwhile, students are caught in the transition age, teenage emotions are gushing over the edge and hormones are spinning their heads. Harry, Ron and Hermione, of course, do not stay away from natural attractions. However, while romantic relationships flourish around, only one student remains on the sidelines. He is detered to leave his mark, the dark mark. Love is in the air, but trouble is ahead, and Hogwarts may never be the same again.
"Harry Potter and the Half-Blood Prince" is the sixth part of a fabulous adventure film.
Info Blu Ray full sbs 3840*1080p
Video:
x264 abr @ 15.5 Mb/s
Resolution:
3840*1080px @ 32:9
Video Framerate:
23.976 fps
Audio:
English, Spanish, Italian, French, German, Portuguese, Russian: MLP FBA 16-ch @ 5128kb/s
If you find a problem on the file, please let us know and we will fix it!
How to download 3d sbs movies?
Watch 3D sbs trailer Harry Potter and the Half Blood Prince 3D SBS 2009
Comments (0)
Leave a comment