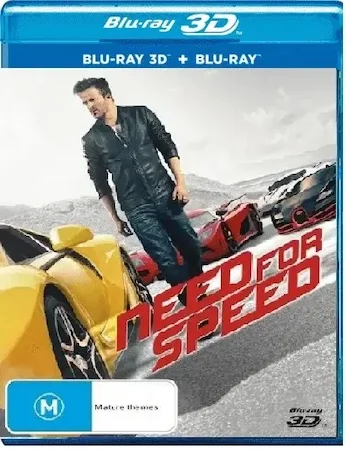 hit
upd
new
Need for Speed 3D SBS 2014
Year:

2014

File Size:

30.4 GB

Genre:

Thriller SBS

Duration:

2h 12 min

IMDB:

6.8

Producer:

Scott Waugh
Cast -
Aaron Paul, Dominic Cooper, Imogen Poots, Kid Cudi, Rami Malek
Film 3d sbs description
Need for Speed 3d sbs is the story of Toby Marshall, a brilliant car mechanic whose only outlet is to participate in underground races. To save the family workshop, Toby is forced to take a rich and arrogant former NASCAR driver Dino Brewster as a partner. When Toby's affairs finally begin to go uphill, Dino sets up a partner, and Toby is accused of a crime he did not commit. Two years later, Toby gets out of prison with the idea of revenge. To achieve his goal, he will have to do the impossible and prove that even in the world of flashy supercars, the most nondescript racer can finish first.
Info Blu Ray full sbs 3840*1080p
Video:
x264 abr @ 15.5 Mb/s
Resolution:
3840*1080px @ 32:9
Video Framerate:
23.976 fps
Audio:
English, French, Portuguese, Spanish, Russian, Thai: MLP FBA 16-ch @ 5128kb/s
If you find a problem on the file, please let us know and we will fix it!
How to download 3d sbs movies?
Watch 3d sbs trailer Need for Speed 3D SBS 2014
Comments (0)
Leave a comment